Chinese secret agent - mad scientist by Feather at Bdsm Artwork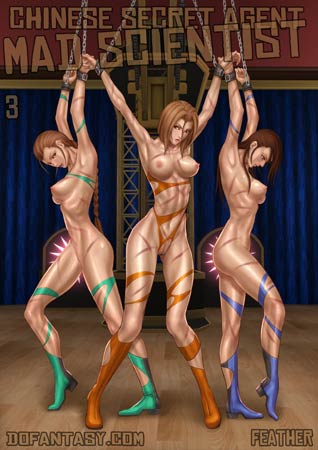 Itís not easy being a secret agent, especially if youíre a ripe juicy babe with awesome boobs and athletic body, which attract too many bad guys. Three babes from S.L.U.T. have got trapped in the cellar of a mad scientist, and itís not hard to expect something terrible to happen with them. Hot comics expose those three delightful babes in handcuffs and collars, tied up and helpless, facing the roughest tortures and humiliations, getting literally torn apart by huge cocks and fucked by sex machines. Bright and sophisticated pictures of naked girls expose their trials so realistically that itís hard to get your eyes off their large boobs and juicy pussies.
Watch more of the comics
and find out, what will happen to those girls then!
click on the image for more preview